---
---
Classic
Rs. 1000
---
Resume Writing for Entry Level and Junior Level professionals
Globally accepted formats
Enhanced visibility
MS Word & PDF formats
Standard
Rs. 2000
---
Resume Writing for Executive Level and Middle Level Managers
Country specific formats
Customised content
MS Word & PDF formats
Advanced
Rs. 3000
---
Resume Writing only for Senior and Top Management Officials
Career graph showcase
ATS compliant
MS Word & PDF formats
Premium
On-Demand
---
Customised Resume Writing to cater your unique requirements
Content Oriented Visuals
Customised Drafting
Immaculatly Styled Profile
---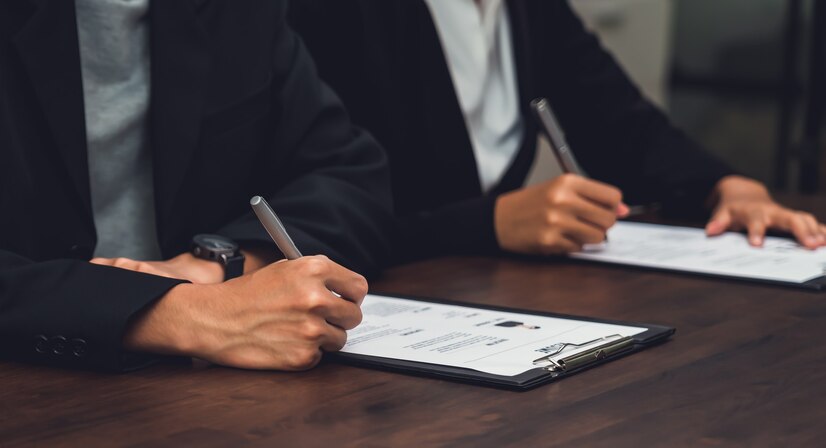 RESUME SERVICE
We write research driven, analytically optimized Resumes, CVs, and Professional Profiles including LinkedIn, Executive Briefs, and Application Letters to help you win that Interview Call with ease. We partner with you and support you till you secure your dream job.
We have built a reputation of making high standard professional resumes for individuals who are seeking to get their dream jobs. We are a family of exceptionally efficient Resume Consultants and Content Drafters, who thrive to constantly help our clients with the best CV / Resume Writing Services. Resume is responsible for creating the first impression on the recruiters and thereby securing you an interview.
---
Get in touch Please fill in the form and we shall connect the experts to discuss your requirements.
We value your enquiry, and we will make every effort to contact you as soon as possible.
Key facts of Professional Resume Writing Services
Be strategic
Your resume isn't a list of everything you've ever done. Carefully curate the experiences that best capture your skills and problem-solving abilities. Rather than using generic headers like "work" and "volunteering," use tailored headings that are more descriptive of your experiences to group similar positions together, such as "research," "international experience," "teaching experience" and "leadership experience."
Keep it consistent
No matter what formatting choice you make, maintain editorial consistency by using that format throughout the document. For example, if one header is in a bold font, make sure all headers are bolded. Each position on your resume should include a title, place of employment, location and date range or year. Resumes that are free of errors with consistent formatting convey attention to detail and professionalism.
Include a variety of experiences
Paid employment isn't the only thing that matters to employers. Leadership positions, student organizations, volunteering, internships, service-learning, philanthropy, projects, freelancing, study abroad and part-time positions can all be great examples of your skills and personality. In professional documents, how you write about your experiences often matters more than the experiences themselves.
Think like an employer
Employers spend an average of six seconds per resume (at least at first glance!). Take the time to scan your document with fresh eyes and to make sure everything on the page is relevant for the specific job for which you're applying. You want employers to clearly see the connection between your experience and their open position.
Keep it visually balanced
The form and function of a resume is for an employer to quickly scan and get an overview of your professional experience. Strong resumes have a balance of black and white space, meaning you want to avoid an overwhelming amount of text or an overwhelming amount of empty space. Pick a legible font and avoid using text smaller than 10 points. Don't include any photos and keep graphics to a minimum. If you choose to use color text, make sure everything is legible when the document is printed in black and white.
---
---
You might want to think that as a CEO/CTO/CXO level professional, you are eloquent and can write your resumes until you get drowned by many other issues, challenges and not being able to get the job done right. Why stress yourself with resume writing when you are can just outsource the job of resume writing for CEO, CTO, CXO level to top-notch experts like us?
C-Levels are the most important positions in an organization. Individuals occupying this position need to possess the managerial, leadership and business acumen required to make strategic decisions and implement strategies that lead to business/organizational growth. Resume writing for CEO, CTO, CXO level encapsulates everything it takes to attract hiring managers, convince them and showcase your expertise for them to consider you for the position.